ASSET - NIHR Global Health Research Unit on Health System Strengthening in Sub-Saharan Africa
Project description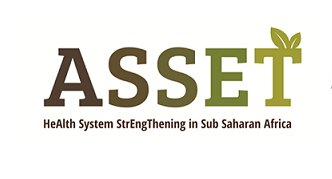 The ASSET research project aims to improve the quality and outcomes of surgical, maternal and integrated primary health care through health system strengthening interventions in Ethiopia, South Africa, Sierra Leone and Zimbabwe.
ASSET brings together surgeons, obstetricians, midwives, psychiatrists, public health dentists, palliative care and general healthcare specialists to work with social scientists, health economists, information technologists and implementation scientists, and is looking for practical ways, through health system strengthening interventions, to improve the coverage and quality of care.
Some of the methods ASSET is using include the introduction of evidence-based care pathways; essential health management information systems data to monitor the quality of continuing care and its outcomes; peer-driven quality improvement cycles; workforce strengthening to prepare for necessary organisational changes and foster non-technical skills (leadership, teamwork, communication, counselling, and stress management); and person-centred care.
The health system strengthening interventions will be adapted to local contexts, piloted and refined, and then applied as a package of measures to improve care delivery.
Impact
Working on integrated person-centred TB care in Amajuba District Municipality, NW Province, South Africa; The team in SA have been approached by the KwaZulu-Natal Department of Health and engaged to strengthen health information and referral systems in the study site (Amajuba), specifically to assist the Department in integrating TB and HIV programmes.
Working on strengthening maternal care capacity to provide psychosocial support to antenatal women in Cape Town Metro, Western Province, South Africa; The team is partnering with the Western Cape DoH to improve routine screening, develop referral systems and train lay health workers to provide care to perinatal women with mild to moderate symptoms of depression, anxiety and experiences of violence.
Working on integrated primary care using a palliative care approach for those living with advanced stage, life-limiting chronic lung disease in Cape Town; UCT ASSET are now in discussion with the working group developing the new iteration of the guidelines to assist in expanding the palliative care component.
Working on integrated primary healthcare and maternal care in the Gurage Zone, Ethiopia; ASSET investigators contributed to the national contextualisation of the Primary Healthcare Clinical Guidelines (PHCG).