Cluster randomised controlled trial (RCT) for late life depression in socioeconomically deprived areas of São Paulo, Brazil (PROACTIVE)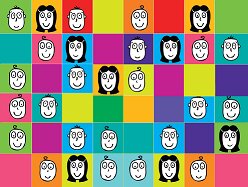 PROACTIVE is a two-arm cluster randomised controlled trial comparing the cost-effectiveness of a psychosocial, community-based intervention with usual care to reduce depressive illness among adults aged 60 years or older from poor backgrounds in Guarulhos, São Paulo, Brazil.
PROACTIVE consists of 8 to 11 home sessions delivered in a stepped-care fashion by Community Health Workers equipped with tablet computers with a pre-installed software that assist with the delivery of the intervention. The study will screen 24,000 elderly people and recruit 1,440 participants from 20 primary health care clinics. We will compare recovery across arms at 8 and 12 months after entering the trial. Secondary outcomes will also include quality of life and levels of functioning. Direct and indirect costs will be measured to undertake a cost-effectiveness analysis. Two additional sub-studies will be undertaken: 1) a study to test a 'minimal' intervention for people with sub-threshold depression; and 2) a study to test if the PROACTIVE intervention will also have an effect on lowering blood pressure among individuals with depression and hypertension.
Impact
With the rapid growth of the elderly population in low- and middle-income countries, and the limited resources to cater for the needs of this subpopulation, mental health problems are usually neglected. Depression is one of the most challenging problems experienced by older adults who present other co-morbid physical chronic conditions and social neglect. This is the first RCT of an intervention for elderly depressed people in Latin America. The main short-term impact of this project will benefit depressed elderly people, who will receive improved treatment, as well as the community health workers empowered with new skills to improve their professional practice. If this intervention proves to be cost-effective, it is likely to be implemented at a larger scale by the Brazilian Unified Health System (SUS) to alleviate the suffering of millions of people who currently receive little or no help for their mental health problems. This study will provide unique and important information to Brazilian policymakers and those from other countries experiencing similar problems.