"Disability and mental health among Syrian refugees in Sultanbeyli, Istanbul"
23 Jul 2020, 13:00 to 14:00
Zoom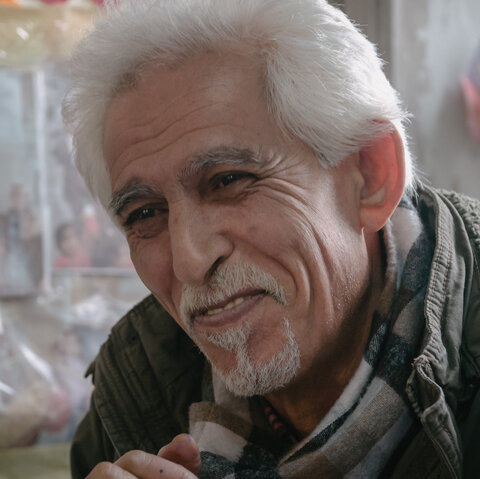 ICED Seminar/Webinar Series presents:
Speakers: Dr Daniela Fuhr, Nathaniel Scherer, Dr Shaffa Hameed
Date: Thursday, July 23rd
Time: 13:00-14:00
Webinar link: https://lshtm.zoom.us/j/95173666755
About the webinar:
Turkey currently hosts over 3.5 million Syrian refugees, the largest refugee population in the world. LSHTM, alongside a number of research partners, recently conducted two surveys among Syrian refugees in Sultanbeyli District of Istanbul.
Daniela Fuhr will present findings from a survey of mental health, mental health service utilisation and barriers to care among Syrian adults aged 18+ in Sultanbeyli, conducted as part of the STRENGTHS (Syrian Refugees Mental Health Care Systems) programme.
Shaffa Hameed and Nathaniel Scherer will present findings from a survey of disability (all ages) and mental health (children and adolescents aged 8-17) among Syrian refugees in the same district, outlining both prevalence and comparisons in lived experience of people with and without disabilities.
About the speakers:
Daniela Fuhr is Assistant Professor at the Centre for Global Mental Health and works on the STRENGTHS programme which seeks to scale up brief psychological interventions with Syrian refugees in eight host countries.
Nathaniel Scherer and Shaffa Hameed are researchers at the International Centre for Evidence in Disability (ICED).

This webinar is hosted through Zoom
For more information about the International Centre for Evidence in Disability (ICED), including the full schedule of seminars in the series, please see our website at: http://disabilitycentre.lshtm.ac.uk/
For more information about the Centre for Global Mental Health, please see: https://www.centreforglobalmentalhealth.org/
If you have any access needs that we can assist with, please contact us on disabilitycentre [at] lshtm [dot] ac [dot] uk