Prioritising policy implementation, services research and human rights promotion in global mental health
14 Jan 2020, 12:30 to 13:30
LSHTM Keppel Street, LG6
The convergence of advances made in various disciplines relevant to mental health, together with international consensus on the key values of mental health care, has led to the re-evaluation of the global mental health agenda. This seminar will focus on how we should define the future priorities of global mental health, particularly in the areas of policy implementation, service reconfiguration, human rights and research.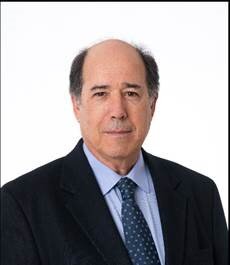 About the speaker
Professor José Miguel Caldas de Almeida is the Head of the Lisbon Institute of Global Mental Health and the Coordinator of the Group of Global and Population Mental Health at the Comprehensive Health Research Centre, Nova Medical School.
He was the Chairman of the University Department of Psychiatry and Mental Health of the Nova Medical School until 2017. He was the Chief of the Mental Health Unit at the Pan American Health Organization, the Regional Office of the World Health Organization for the Americas, in Washington D.C. (2000-2005), the leader of the EU Joint Action for Mental Health and Wellbeing (2013-2016) and member of the consortium that coordinated the EU Compass for Action on Mental Health and Wellbeing (2015-2018).
José was the Director of National Mental Health Services in Portugal (1988 and 1990), Coordinator of the Task-Force for the elaboration of the new mental health law passed in 1998, and Coordinator of the National Mental Health Plan from 2007 to 2011.
He has conducted a significant number of research projects in the areas of public mental health, mental health services research and global mental health.
ALL WELCOME