Dr Monika Müller wins Swiss National Science Foundation Mobility Fellowship on suicide management in low resource settings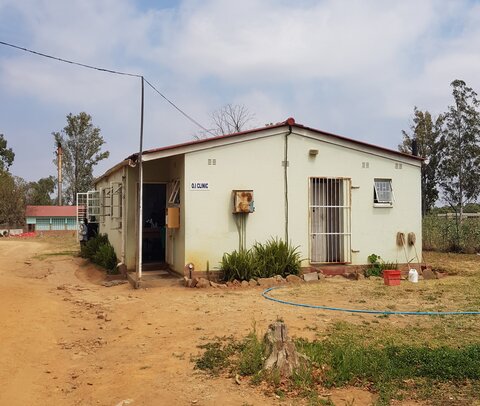 Dr Monika Müller has won the prestigious Mobility Fellowship of the Swiss National Science Foundation which will enable her to join the Institute of Psychiatry, Psychology and Neuroscience as a visiting lecturer for two years, starting September 2020.
Dr Müller is a psychiatric epidemiologist, currently based at the University Hospital of Psychiatry in Bern, Switzerland, and holds a PhD in psychiatric epidemiology from the Swiss School of Public Health. Dr Müller's supervisors for the Fellowship are Prof. Melanie Abas at the Centre for Global Mental Health and Dr Mark van Ommeren from the World Health Organization (WHO) Department of Mental Health and Substance Abuse at Geneva. The overarching goal of the project is to improve management of suicidal risk in low resource settings. Monika's research will be nested in a large randomized controlled trial currently led by Prof. Melanie Abas and her team in rural Zimbabwe. The TENDAI trial evaluates the effectiveness of treating depression in people living with HIV using a culturally-adapted, brief, psychological intervention based on problem-solving therapy delivered by non-specialist health care providers.
The timing of Dr Müller's project coincides with the Covid-19 pandemic and the disruption which this is having on mental health and HIV care in low resource settings. Dr Müller will perform a prospective mixed-methods study to assess whether the brief psychological intervention delivered for depression will simultaneously reduce suicidal behaviour, and if so, whether the intervention has a direct effect on suicidal behaviour or whether the effect is mediated through decreasing depression. Currently the intervention is being delivered face to face using physical distancing. She will also explore how competences and attitudes of non-specialized mental health care providers towards suicidal behaviour of participants may influence the effect of the psychological intervention under investigation. In collaboration with the WHO Department of Mental Health and Substance Abuse at Geneva, Dr. Müller will also address how future clinical trials in low research countries can manage suicidal behaviour, other than by excluding patients with increased risk for suicide who potentially could benefit from psychological interventions. Her work will be important in view of the lack of treatment options outside clinical trials in many low resource settings, and given the changing face of mental health and HIV care in low resource settings during Covid-19