Winner of the Centre for Global Mental Health Photo Contest
CGMH Photo Contest Winners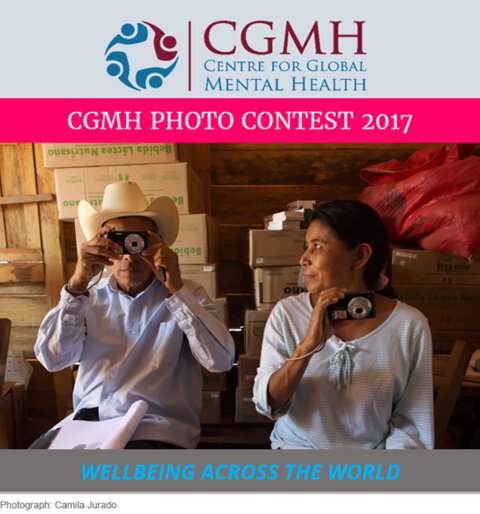 On World Health Day 2017, the Centre for Global Mental Health (CGMH) launched a photo contest themed "What does wellbeing mean to you". The aim was to raise awareness of mental health issues and encourage discussion around wellbeing both at the London School of Hygiene and Tropical Medicine and globally.
Participants were asked to submit photographs that represented their own definition of wellbeing as well as descriptions of what brings them happiness, comfort or helps them maintain a peaceful state of mind.
Entries from eleven countries worldwide were received and professional photographers, global mental health experts and Witness Change (a visual storytelling non-profit organisation) were recruited as judges on the panel.
After a two-phase judging procedure, the following entries were announced as winners of the CGMH Photo Contest 2017:
1st Place: Maria Calderon - "Wellbeing is to be able to have fun with your grandmother despite having material things and living far from the city"
2nd Place: Nicola Abraham - "Wellbeing is letting curiousity take me places"
3rd Place: Grace Macklin - "Finding Serenity in Everyday Life, Barombi Kotto, Cameroon 2007"
Congratulations to the winners!