The Friendship Bench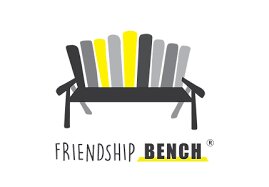 The Friendship Bench (FB) project is an evidence-based intervention developed in Zimbabwe to bridge the mental health treatment gap. The FB aims to enhance mental well-being and improve quality of life through the use of problem-solving therapy delivered by trained lay health workers, focussing on people who are suffering from common mental disorders, such as anxiety and depression.
The Friendship Bench intervention has been developed over a twenty-year period from community research in Zimbabwe. It uses a cognitive behavioural therapy-based approach at primary care level to address 'kufungisisa' – the local word closest to depression (literally, "thinking too much" in Shona).
Uniquely, the FB uses 'grandmothers' to deliver the therapy. These grandmothers are community volunteers, without any prior medical or mental health experience, who are trained to counsel patients usually for six structured 45-minute sessions, on wooden benches within the grounds of clinics in a discrete area.
Impact
In 2016, the results from a FB randomized controlled trial were published in JAMA, showing that the group from the Friendship Bench had a significant decrease in depressive symptoms, compared to the control group.
Since 2006, Dr Chibanda and his team have trained over 600 of the grandmothers in evidence-based talk therapy, which they deliver for free in more than 70 communities in Zimbabwe, and in 2017 alone 30,000 were seen on a Friendship Bench. The FB has now expanded beyond Zimbabwe; it is being used in Malawi and Zanzibar, and it has been adapted for New York City, highlighting that interventions created in low- and middle-income countries can be adapted for high-income countries. There are several FB studies currently underway including; The Youth Friendship Bench (YouFB), OptFB, FB Plus and Zvandiri.