Dr Chesmal Siriwardhana Memorial Lecture, 2023
10th October 2023
Hybrid (location at LSHTM Keppel Street, room TBC)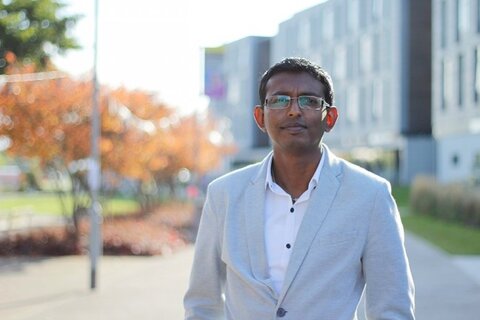 Dr Lynne Jones. Outside the asylum: Protecting mental health in complex emergencies
10th October 12.45pm - 13:45pm, Keppel St, LSHTM
The Dr Chesmal Siriwardhana Memorial Lecture has been held each year since 2017 in honour of our colleague in the Centre for Global Mental Health who died tragically in a motor accident. Dr Siriwardhana's work was in mental health and psychosocial support (MHPSS) in humanitarian emergencies, and each year we invite a distinguished expert to share their experience and research updates in this rapidly evolving field.
We are honoured to have Dr Lynne Jones speaking this year. Dr Jones is a child and adolescent psychiatrist, writer, researcher, and relief worker. She has been engaged in running mental health services in disaster, conflict, and post-conflict settings around the world since 1990. Most recently she has been developing interventions to improve maternal and child mental and physical wellbeing in adverse environments, including Venezuela, Guatemala and with refugee families in Bosnia. Until August 2011, she was the senior technical advisor in mental health for International Medical Corps.
Dr Jones is an Honourary Associate Professor at the Centre for Global Mental Health at LSHTM, course director for the program on Mental Health in Complex Emergencies at Fordham University, and consults to the World Health Organization, UNICEF and UNHCR. She has a PhD in social psychology and political science. In 2001, she was made an Officer of the British Empire (OBE) for her mental health work in conflict-affected areas of Central Europe.
Her books include The Migrant Diaries, (Refuge Press in 2021) about her work with migrants in Europe and Central America, Outside the Asylum: A Memoir of War, Disaster and Humanitarian Psychiatry (Wiedenfeld and Nicolson 2018), which explores her experience as a practicing psychiatrist in war and disaster zones. Then They Started Shooting: Children of the Bosnian War and the Adults They Become (Bellevue Literary Press, 2013) is a long-term exploration of the impact of war on children.
Please click this URL to join: https://lshtm.zoom.us/j/91779337065