Congratulations to Dr Tatiana Salisbury, new UKRI Future Leaders Fellow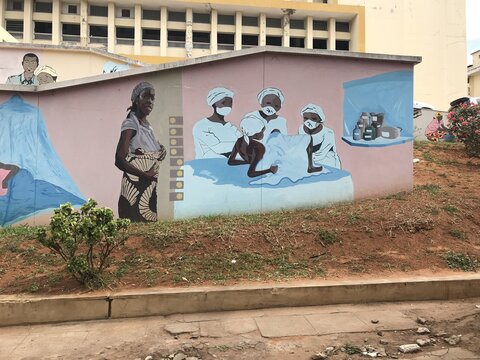 Dr Tatiana Salisbury has been awarded a UKRI Future Leaders Fellowship on her project Innovative approaches to developing scalable and sustainable adolescent maternal mental health interventions in Kenya and Mozambique. The £1.2 million award will fund the project from its start in September 2020 for 48 months.
Tatiana is a global mental health researcher and Joint Director of the World Health Organization's Collaborating Centre for Research and Training in Mental Health at the Institute of Psychology, Psychiatry and Neuroscience, King's College London. Her work focuses on improving the mental health of children and adolescents through the development of interventions to positively transform their mental health, wealth and relationships.
As a Future Leaders Fellow, Tatiana will combine human-centred design, systems thinking, and implementation science to improve the mental health of adolescent girls during pregnancy and the year after birth in Mozambique and Kenya. She will engage girls, their families, and other stakeholders in the development, refinement, and evaluation of a mental health prevention intervention designed for sustainability and scale. Her research will be augmented with placements at the World Health Organization and the Design School at Stanford University, and engagement with policymakers, leading researchers and providers to solidify her leadership in the field.